Under The Sea is an incredible IMAX 3D movie that should be the first to be purchased for ANYONE with a 3D TV. I give it one billion stars!
It has incredible graphics that lend the 3D effects to being seen, even by beginners.
Every one of the 40 minutes is filled with effects that go in and come out and it leaves any viewer inspired.
Everything from the opening credits to the bubbles floating at the end leaves my littles ones (perfect 3D vision) giggling and squealing with delight.
For my limited 3D, I couldn't handle more than the 40 minutes because it truly is a workout for my binocular system. It is awe inspiring, and stretches my 3D vision.
In order to buy it new, you need to buy the bundle with the deep sea adventure, which is also excellent.
Effects that Come Out of the Screen- Base Out (BO)
The entire movie has effects that come out of the screen in almost every scene.
Schools of fish, bubbles, and flecks of undersea lint can be scene floating in and out of the screen.
Bass, Sea lions, sharks, sting rays, sea turtles and jelly fish all float in and out of the screen.
I love to pause the movie around the 21 minute mark for the HUGE bass. I then slowly sway from side to side and my brain fully realizes the depth and it feels more real than any 3D I have ever scene in or out of the vision therapy office.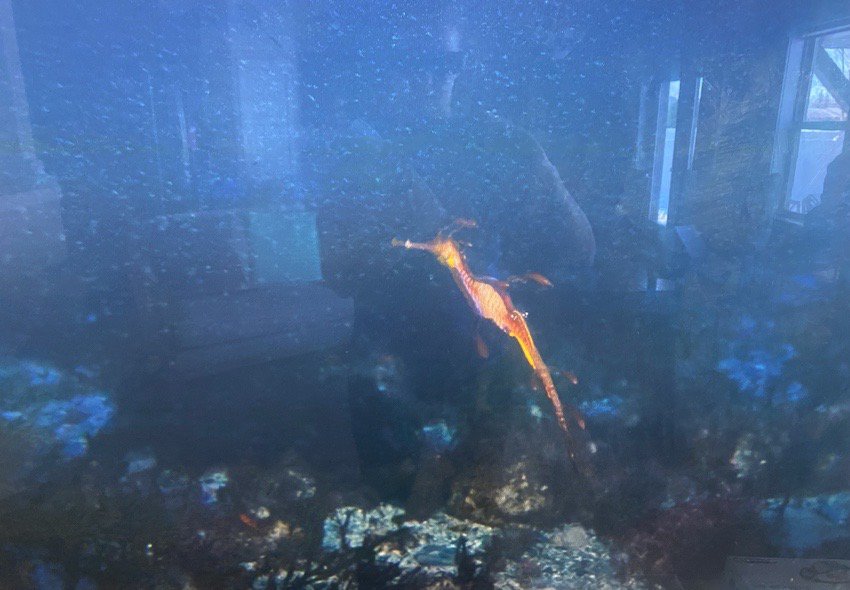 Effects that Go Into the Screen- Base In (BI)
My favorite BI effects come from the expansive coral reefs. The depth is so real.
There are several sea snakes, large ones around 9 minutes and small ones around 16 that really make the depth feel real with the way that they move.
Cons
There are no cons! Although, the mating cuddlefish around the 33 minute mark sparked some interesting questions with my little kids. You've been warned. Jim Carrey is the narrator and he throws in a few funny comments.
Pros
Everything!
It is rare to have a 3D movie with so many effects that come out of the screen, this is by far the best one that I have ever seen.
The water has little white flecs and bubbles that maybe make it look murky, but it allows so much for the brain to find the true depth in the space. It is so valuable!
The high quality graphics make this my #1 3D movie to own!
Conclusion