Anyone who has strabismus or knows or treats someone with strabismus, amblyopia or both needs to read this book. It has changed the lives and opened the eyes of thousands!
Dr. Barry, a teacher and scientist, recounts her early years of surgery, patching and glasses. She discovered that she didn't have binocular vision as a young adult and later in life underwent vision therapy and gained 3D vision.
For those of us with strabismus, Susan Barry's story brings hope, understanding, and a sense of camaraderie as we hear her struggles and triumphs that are so relatable.
For others who know someone with strabismus, this book offers a glimpse into the world they live in and the possibilities that exist for going from 2D to 3D seeing.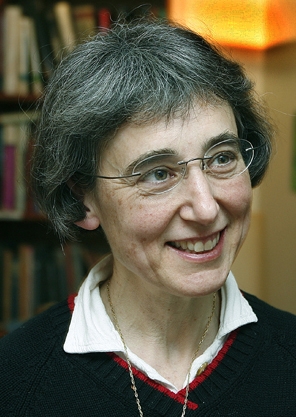 As a neuroscientist, Susan Barry doesn't skimp on sharing scientific evidence, research, and fundamental knowledge of how the brain and vision work together.
She has a gift for weaving the science into her incredible story and the reader is left both inspired and educated.
I have personally read this book multiple times and each time I come away with new insights.
After the first read, I realized that I was seeing in 2D and that there was the potential for an amazing improvement in the way I saw the world. I started vision therapy soon after.
Over a year later, I read it again and was given so many insights on how I could improve my own therapy. She gives little hints and tips throughout that helped me use my eyes together more effectively.
In my most recent reading, I felt such a connection to her as she described the world in 3D. It is an experience that is hard to describe and she somehow puts it into words perfectly.
Grab your Kleenex and get get ready for your life to change in all the amazing ways once you read this book!