With my strabismus surgery right around the corner, I decided to do some research to figure out how to best prepare for a successful, worry free experience.
Now that I've been through the whole experience I can fine-tune the list and add the personal things that made the biggest difference for me!
Here are the 10 Steps to Preparing for Strabismus Surgery, in no particular order:
Call Your Insurance and Get Approval
Talk to Your Surgeon, Medical Center, and Anesthesiologist About Billing
Plan for Time off Work, Childcare, and a Driver for the Week After
Arrange for Someone to Drive You To and From the Surgery Center
Tour the Facility Where You Will Have Surgery
Make a List of Questions and Get them Answered by Your Surgeon (This is Mine)
Make a Post-Surgery Comfort Kit
Prepare a Way to Sleep with Your Head Elevated
Drink Plenty of Fluids and Eat Lots of Fiber
Complete a Vision Therapy Program to Help the Results Stick!
1. Call Your Insurance and Get Approval
If you are planning on using insurance, then this is definitely a first step to make sure it is possible. There is nothing more frustrating than doing all the work to prepare for surgery, only to find out that your insurance won't cover it.
Most Insurance companies consider strabismus surgery to be reconstructive not cosmetic so they do cover it, but you definitely need pre-approval.
Your Opthalmologist's office might even do this part for you. Mine did, but I called and got confirmation numbers, just in case. Getting the financial aspects figured out makes it so much easier to relax!
2. Talk to Your Surgeon, Medical Center, and Anesthesiologist About Billing
Every person getting strabismus Surgery will get multiple bills. At least 3 bills will come, one from your surgeon, one from the facility and one from the anesthesiologist.
Unfortunately, my insurance is out of network and nobody is willing to bill them, so I get to pay up front and upload the receipts to my insurance and pray for reimbursement. I called all of the providers and was able to negotiate lower cash-pay rates. Doing it in advance is SOOO much easier than going back later after you've been billed.
Being proactive meant that my surgeon chose a facility that was less expensive for cash-pay patients and it will probably save me thousands!
3. Plan for Time off Work, Childcare, and a Driver for the Weeks After
The recovery process vary's from person to person based on age, number of surgeries, and general health. But pretty much everyone needs at least 2-3 days of rest before returning to normal activities like work, driving or taking care of children.
I was down for about 4-5 days. I got better each day, but needed to take naps and ice which meant I needed help with my kids.
You will want to have your eyes closed and there will be a lot of visual confusion for those first few days so think about what will be difficult and make a plan.
As a mom, a huge focus for me is getting my kids to and from activities, to and from school, fed, and helped with homework.
If you don't have kids, maybe you'll need someone to take care of your pet, get your mail, take out the garbage can, mow the lawn, pick up dinner or keep you company. Think about those things and make an advance plan so you don't have to stress afterwards.
People LOVE to help, don't be afraid to ask!
4. Arrange for Someone to Drive You To and From the Surgery Center
This one is simple, you will probably be totally out of it with blurry or double vision after surgery as your eyes adjust to their new position, in no shape to drive. Not to mention that the surgery center won't even let you leave without a driver so pick the person.
Is it going to be your mom who will dote on you, a friend who will distract you and make you laugh, a brother who will make jokes about your blood red eyes or a spouse who will take timeless photos and videos of your post-surgery awesomeness like me. Maybe you want all four?
5. Tour the Facility Where You Will Have Surgery
I wasn't able to do this since I live several hours away. But if you (or your child) are nervous and feeling anxiety, ask for a tour and familiarize yourself with the process, layout and let your brain relax.
Even knowing where to park can relieve a lot of anxiety on the day of. Know yourself and the things that will make your experience less stressful.
6. Make a List of Questions and Get them Answered by Your Surgeon
I did this prior to my pre-surgery appointment and it was so so helpful to get each of my questions answered! I highly recommend recording the appointment so that you can go back and remind yourself down the road.
Here is my Pre-Surgery Q&A if you can't wait for your own!
7. Make a Post-Surgery Comfort Kit
I scoured google, Facebook groups and Vision websites for all the best gear to get to prepare for a great recovery after strabismus surgery. Here is the list of what to bring!
I'm dividing this into two groups, one groups is to take into the surgery center, the other is for the drive home, especially if you have a ways to go.
For The Drive (And at Home)
Eye Ice Packs -These can be as simple as a bag of frozen veggies or as fancy as a gel wrap around mask (Amazon Link), just make sure you get something! You will definitely want to ice to keep the swelling down. I bought a gel wrap around mask and a gel rectangle pack and ended up using the ice bags from the surgery center almost exclusively. I have searched online and you can buy them from a medical supply company in groups of 30 at a time for $100 here. I think a better option is just asking for one from the surgery center. I definitely liked having ice with a strap so that I didn't have to hold it on with my weak arms. haha
Cooler- Having a cooler was an absolute must for me to keep my plethora of ice packs cold on the drive home. The ice was more effective than any pain killer. I kept ice on my eyes the entire way home so it was nice to have enough ice packs to last all 3 hours.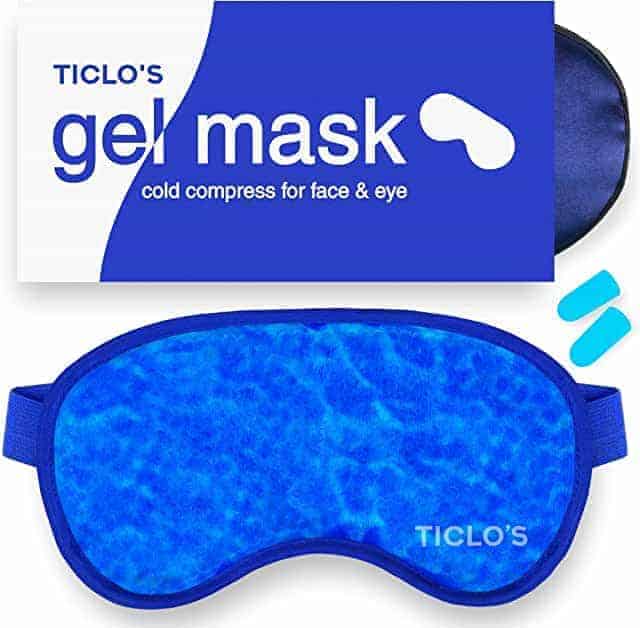 Pillow– You will want a pillow, especially if you have a long drive. All I wanted to do was sleep and it was so heavenly to have my fancy pillow (this is mine) to make that post-surgery sleep more restful.
Blanket– Your eyes are burning, the sun hurts, you are dizzy and all you want to do is sleep, make sure you have a nice blanket to make your sleep even better.
Kleenex– Your eyes will be draining and weeping so having a fresh clean Kleenex to wipe it away is so handy. Avoiding contact with your hands is super important in preventing infection.
Hand Sanitizer– Make sure to bring sanitizer to keep your hands clean and prevent infection!
Prescription Glasses- If you have prescription glasses that also include prism, be sure to get a pair order ahead of time without the prism in them. because you won't want any prism in your glasses as you recover.
To Take Into the Surgery Center With You
Sunglasses– The first time that you go into the sun, you may feel like it is trying to burn through your eyes into your brain…it isn't pleasant. Make sure you bring some high quality sunglasses. You can always buy these cheap ones on Amazon that block 100% of UV Rays and can even be worn over your prescription glasses.
Ibuprofen/Tylenol– Hospitals and Surgery Centers always overcharge for basic over the counter medicine. Some people don't ever need prescription pain medication so bring your own and save a ton of money!
Comfortable Clothes– You will be changing in and out of a hospital gown so dress comfortably. Even though you will feel great going in, afterwards you're just going to want to rest and take it easy. Sweats will be just the thing.
8. Prepare a Way to Sleep with Your Head Elevated
I just propped myself up with a few pillows, so that is definitely an option, but it's something to think about. If you lay too flat, your eyes will be extra swollen in the morning. I elevated and iced a ton throughout the night and my swelling never got too bad.
9. Drink Plenty of Fluids and Eat Lots of Fiber
We all know that going under anesthesia definitely slows down the digestive system. The pain pills afterwards don't help either. Be proactive and drink tons of water and eat those kale smoothies with flax seed for the days beforehand so you aren't dealing with any extra, unnecessary problems besides your eyes. (I feel like I'm turning into my mom on this one, but it makes a difference!)
10. Prepare Emotionally for any Outcome
I didn't do this one, unfortunately. I went in thinking that my eyes would open and I would see the world in 3D, that my eyes would be perfectly straight and that it would just take a few weeks for the pain, swelling and redness to go away.
For some people, that is the case, but not for me. My eyes were far from straight, my vision was awful and the pain was way worse than others had told me. I wasn't prepared for the dizziness and double vision that made it hard to walk in a straight line.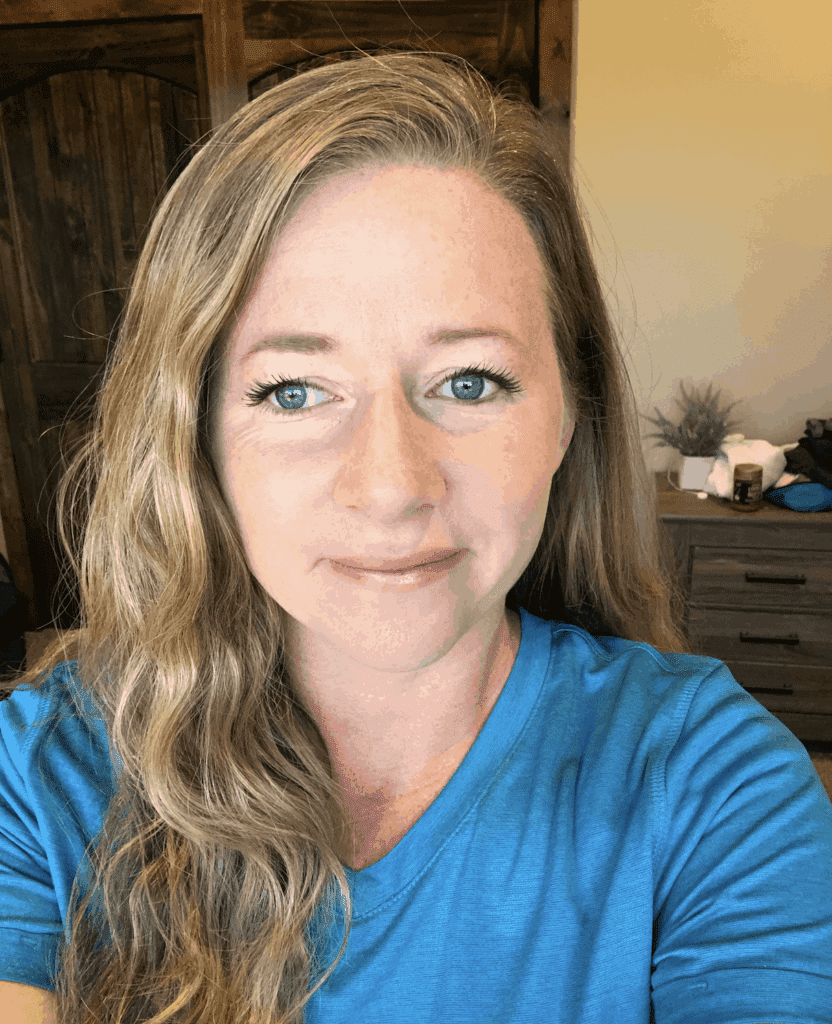 Luckily, my surgeon used adjustable sutures and he was able to adjust and straighten my eyes 1 week post-op. I didn't understand any of this so I was a horrible emotional mess before the sutures were adjusted. Thank goodness for adjustable sutures!!!!
I now understand that the full recovery will take 6-8 weeks, just like any other muscle surgery. This is not a quick fix by any means. It is totally worth it, but it takes time and lots of patience. Click here to read about all the details of the surgery.
You've got this. There is no reason to be afraid if you can prepare well! But even if you prepare everything under the sun, you will definitely experience some fear.
Fear is to be expected, just let it come along for the ride. Good Luck!